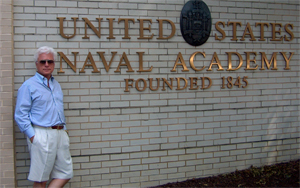 "It's like having a calling. You really don't have a choice. I've always needed to find solutions and put them into action."
Tim Moore, managing partner
In 1993 coming off one of media's worst recessionary periods, Tim Moore and co-founding partner Alan Mason looked at the national landscape. Some radio groups had vaporized through bankruptcy, others were groping their way through the "fog-of-war." Still others were seeking a new way of strategic thinking, open to new ideas and aggressive guidance.
Though it was three years before consolidation, Audience Development Group's partners were highly confident that a radio consultancy demonstrating multiple-format acuity and success record would be the new model.
Then in 1996, the Telecom Bill passed and cluster-building became the new world order. Audience Development Group's history had already been established; from rock stations in Portland and Miami to AC formats in Madison and Cincinnati…from Country in Oklahoma City and Minneapolis to Smooth Jazz in Seattle, the winning strategies of Audience Development Group touched nationally prominent groups like Susquehanna, Clear Channel, Paxson, Citadel, and more, while gaining rapid acceptance in regional groups of note: Midwest Family, Beasley, Zimmer and Triad just to name a few.
Today, the winning multiple format "Mayo Clinic" approach to cluster programming means consolidated expensing through one company across your cluster, one travel expense, one culture; coalescing in geometric success through relentless readiness-to-serve and promises kept.